Original Free Tour
This guided tour is taking you to the most famous squares of Strasbourg!
Starting by the discovery of our amazing cathedral and its 1000 years of history, we will lead you through the center of our old city, discovering the differents times which shaped it.
You will see the main places and monuments and hear the stories around them, not forgetting the Strasbourg of nowadays, with its gastronomic culture, modern life, and  nice addresses. The foundation of our homes and the old legends shared in the families will have no secrets for you anymore.
You will cross the Ill river, our river drawing the outlines of the old town called the Grand Island. And there, you will reach the german district, a unique wilhelminian district from the german times.

You will hear about the duality of the Alsatian identity and history, a bridge built over war and peace, culture and language. And all of this, within a relaxed and friendly atmosphere, as we put all our efforts to personally create the tour. This is our way to share our story with you.
With the Original Tour, the guide will lead you around the squares of the Cathedral, Gutenberg, Kléber, République, and also in some less known places like Saint-Etienne square for example.
We can't tell you more, as each guide makes his guided tour his own way, so we don't always go to the same places.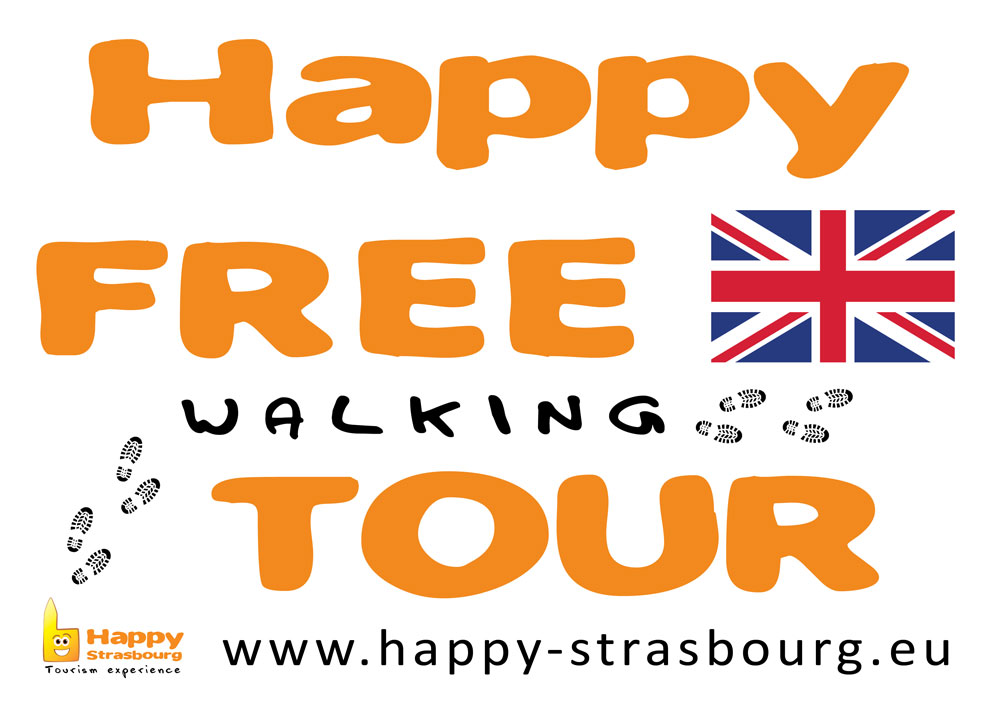 When?
Every days at 14h30*
Where?
The meeting point is in front of the cathedral, at the corner with rue Mercière.
If you're more than 8 persons willing to join, please contact us, otherwise, only show up a few minutes early, and say hello to the guide! 🙂
* low season (January's second week to second to last week of March) only Saturdays & Sundays