If you're planning a romantic trip take a look at booking an escort in New York. Private female attendants offer relaxing massages and are comparable in appearance with Japanese geisha. While most escorts are female but there are some male options available. Whatever your preference An NYC escort can improve your experience. Search the Internet for the escort companies or check their sites for further information. Check out reviews written by previous clients. In this way, you will be able to decide whether or not they provide the services you want. Additionally, you can choose from different pricing ranges. New York has a thriving transsexual population. New York has a lot of transvestites and transsexual hustlers. A lot of them are from different parts of the world to sell different forms of sexual gratification. You can choose to meet them, or have them delivered to your hotel. Whether you're looking for an intimate getaway or just a fun night in with your friends, New York has it all.escort ny There are a variety of restaurants and nightclubs in the city of New York and also Broadway shows. There are many entertainment choices in the city of New York, which include rooftop bars as well as sports bars. New York City has the most luxurious VIP escorts available and if you're wanting to enjoy a fantastic evening out, this is the perfect place to be. The most popular neighborhoods to have escorts NYC are Murray Hill and Midtown. You will find many sex spots in these neighborhoods, including massage parlors and strip clubs. You can also find escorts in private residences.
Ideal Free Tour
The Ideal Free Tour offers you a summary of the Original and Petite France Tours for your greatest pleasure! It takes you to the most famous squares of Strasbourg. Always starting from the incredible cathedral with its 1000 years of history, we will guide you through the Grand Island of Strasbourg to discover the different periods that have shaped it, to end in the picturesque Petite France, a real Alsatian postcard.
You will see the main places and monuments, hear their stories and quirky anecdotes, without forgetting present-day Strasbourg, with its gastronomic culture, its modern life and its good addresses. The creation of our homes, their architecture, and our legends and traditions handed down over the centuries will hold no secrets for you.
You will start with the eastern part behind the cathedral, where the original Roman camp was located, then you will cross the Ill river, the main river of all of Alsace, which outlines the contours of the historic center. There you will reach the German district, a unique Wilhelminian quarter of the German era, to return to the western part with the traditional quarter of Petite France.
You will hear about the duality of our identity and Alsatian history, a bridge built on war and peace, culture and language. All in a relaxed and friendly atmosphere, because we put all our efforts into creating a personal visit. It's our way of sharing our story with you.
With the Ideal Tour, the guide will take you around the Cathedral and the Republic squares, Kléber and Benjamin Zix squares, and also in lesser-known places such as Saint-Etienne square for example. We can't tell you more, because each guide does their guided tour in their own way, we don't all go to the same places 😉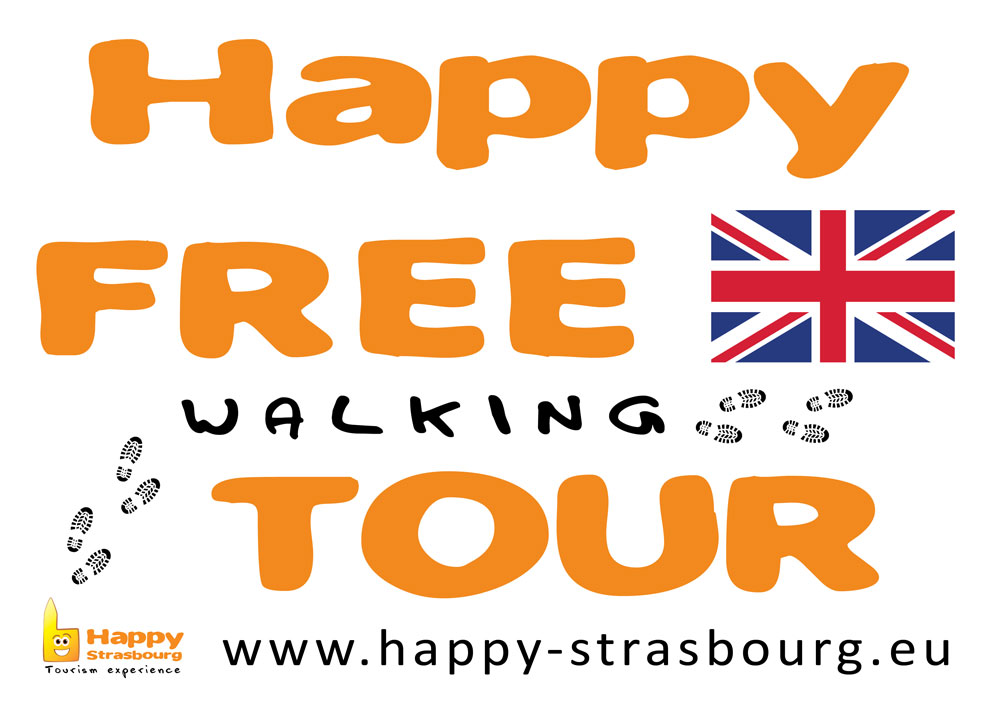 Quand ?
Saturdays and Sundays at 14h30 *
Où ?
Le rendez-vous est en face de la cathédrale, à l'angle de la rue Mercière.
Si vous êtes plus de 8 personnes souhaitant rejoindre le Free Tour, contactez-nous, sinon venez simplement quelques minutes en avance et dites bonjour au guide! 🙂
* in low season only (from January's second week to March's second to last week), Petite France & Original tours replace it during the high season
If you're trying to get your ultimate pleasure, you should consider hiring an escort in Dubai. Dubai is a city that has an abundance of different cultures and nations that include Brazilian gorgeous ladies with stunning buttocks. Arabian males also love the chubby girls as well. Asian beauties are tiny but extremely sexual. You can find the nearest escort service in Dubai by using the search engines. They will meet you at your hotel or even at your house. They can provide a range of different massages and usually have a long-standing experience of massage therapists. These professionals are able to help you unwind and revitalize by offering a basic full body massage, to more complex Nuru or Tantra techniques. Dubai profile of the escort will include current images, along with other important data about the escort, like age and body measurement.escorts dubai They will also have specific information on the sexual services they can provide, like high-quality oral and backdoor or sex and master/slave play. Escorts from Dubai are well-groomed and fluent in English. They speak fluent English and exceptional communicaters. There are escorts who are located in Dubai also provide private services, but they do be charged a cost for it. Whatever services you pick, you can rest assured that your escort will be discreet and will make you feel relaxed throughout the whole experience. Getting an escort in Dubai can be fun and thrilling! There are many types of escort services that are available in Dubai that range from private sex to luxurious condos. There are three choices that include outcall, incall and in-home. Most incall girls meet you at your home or at your place of work. These girls are typically booked at luxurious apartments that are in peaceful remote locations. Rooms have large mirrors and comfortable bathtubs.